Until 5 November, Chaumet is presenting an exhibition entitled "Un Âge d'Or: 1965-1985" (A Golden Age: 1965-1985) in its salons at 12 Place Vendôme, inviting us to immerse ourselves in these golden years of daring creativity under the artistic direction of René Morin.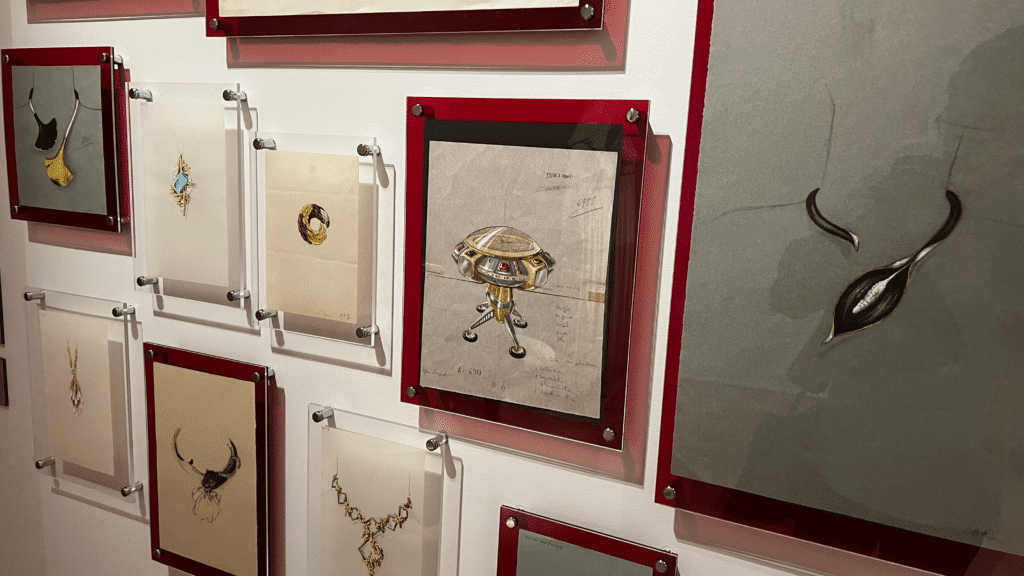 The fact that a Haute Joaillerie house such as Chaumet was at the forefront of creative innovation in the 70s may come as a surprise. Indeed, the world of the 70s was one of experimentation and freedom (music, fashion, ideals), and everything was open to experimentation. Thanks to extraordinary and daring designers like René Morin, Chaumet was given a second life. The opening of "L'Arcade" was a perfect illustration of this momentum. This new-style space, which was more a cabinet of curiosities than a shop, showcased René Morin's original creations. Place Vendôme is shaking with modernity.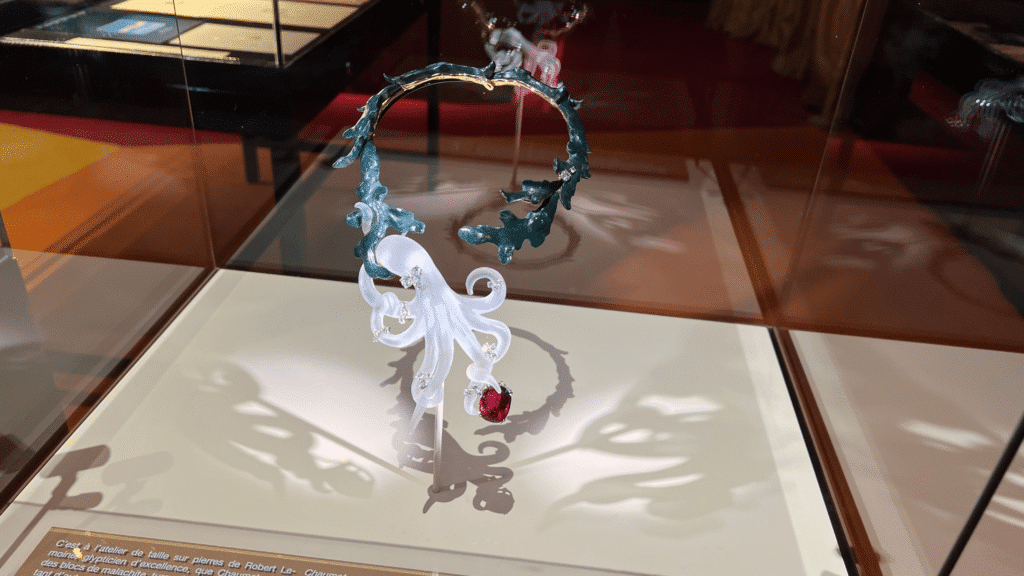 L'Arcade is a unique and incomparable place where the public can discover jewellery in a new and immersive way, with audio-visual animations and decoration in tune with the times, breaking with the traditional distancing. For its opening, René Morin dared to create five sets of XXL-sized jewellery chiselled in textured "Arcade polished" yellow gold: a question mark necklace revisited as a liana, earrings worthy of Star Trek, and a futuristic floral bouquet.
René Morin's creations are impressive for their diversity. He has created an "extraordinary bestiary" of mysterious creatures, including panther, snake and duck necklaces – his creativity is infinite. Curious about everything, René Morin loves to hunt for bargains. He loves snuffboxes and tsubas, two themes that will be the subject of an exhibition at L'Arcade.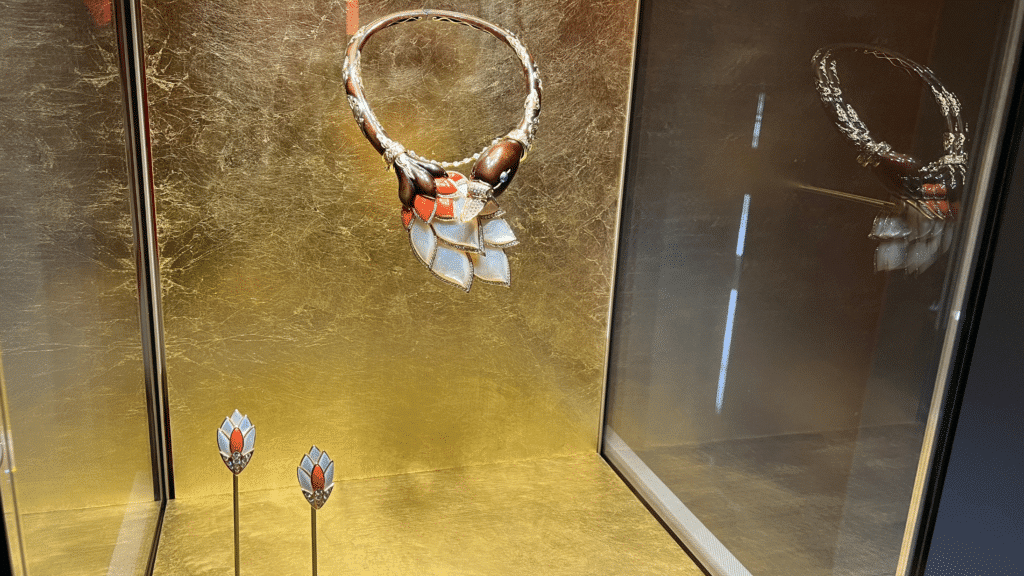 "Un Age d'Or 1965-1985" by Chaumet
Exposition gratuite sur inscription jusqu'au 5 novembre au 12 place Vendôme
S'inscrire