Fetching nearly 44 million dollars, the "Bleu Royal", a rare vivid blue diamond, had been kept in a private collection for 50 years. At 17.61 carats, it is the largest blue diamond ever offered for sale.
Bleu Royal" was the star lot at the Magnificent Jewels sale organised by Christie's in Geneva on 7 November. Weighing 17.61 carats, the diamond was set in a ring with two pear-cut diamonds. According to Max Fawcett, head of the Geneva department: "It is one of the top 10 most expensive lots ever sold in terms of jewellery.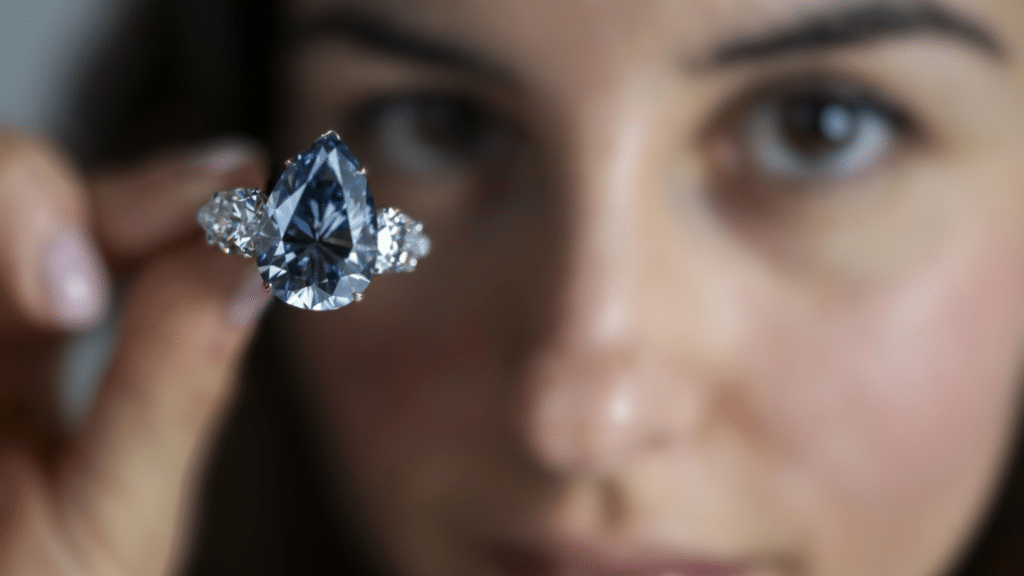 Extremely rare, few blue diamonds weighing more than 10 carats have come onto the market. The Bulgari Blue sold for 14.7 million in 2010, the Winston Blue for 22 million in 2014 and the Oppenheimer Blue for 53 million in 2016.