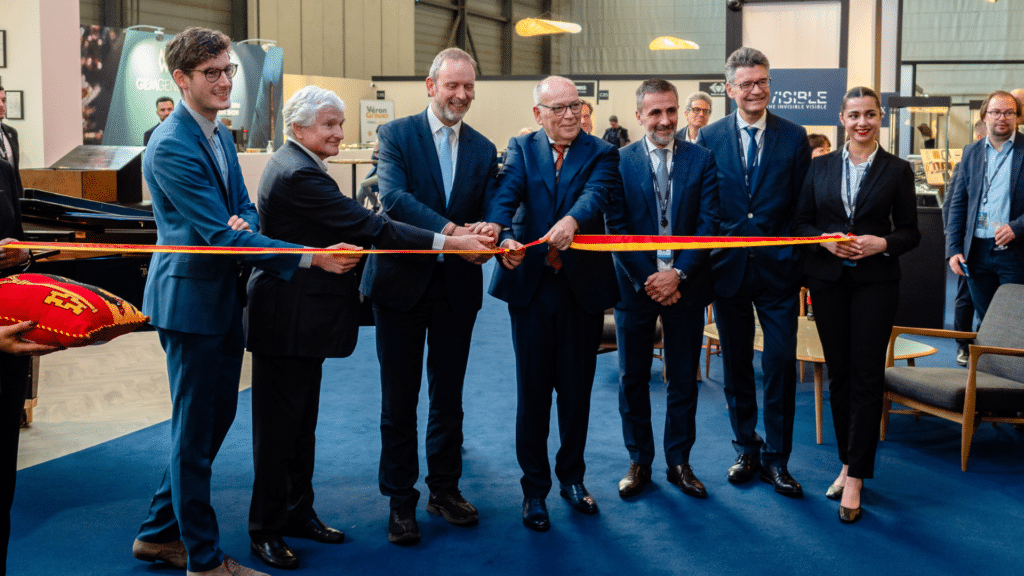 The 6th edition of GemGenève closed with an encouraging total of 4,320 visitors, a thousand more than the previous edition. A truly human-scale show, it offers a unique opportunity to discover gems, exceptional antique pieces and new items. Here's a look back at the latest edition.
The show brought together 192 professional dealers, with a total of 230 exhibitors. These included designers from Designer Vivarium, Talents Émergents and Nouveaux Designers, schools, the Villa des Arts Perdus, the Musée d'Art et d'Histoire de Genève (MAH) exhibition dedicated to automata and music, to name but a few. The show's laboratories and partners are also present.
Ronny Totah (one of the show's organizers) expresses his satisfaction with this new edition, which far exceeded all expectations in terms of visitors (+22%) and attendance (+25%), representing an increase of around 23% on last November. He emphasizes that the jewelry market is in good health overall, with high-quality gemstones becoming increasingly scarce. This makes GemGenève the ideal place to discover them.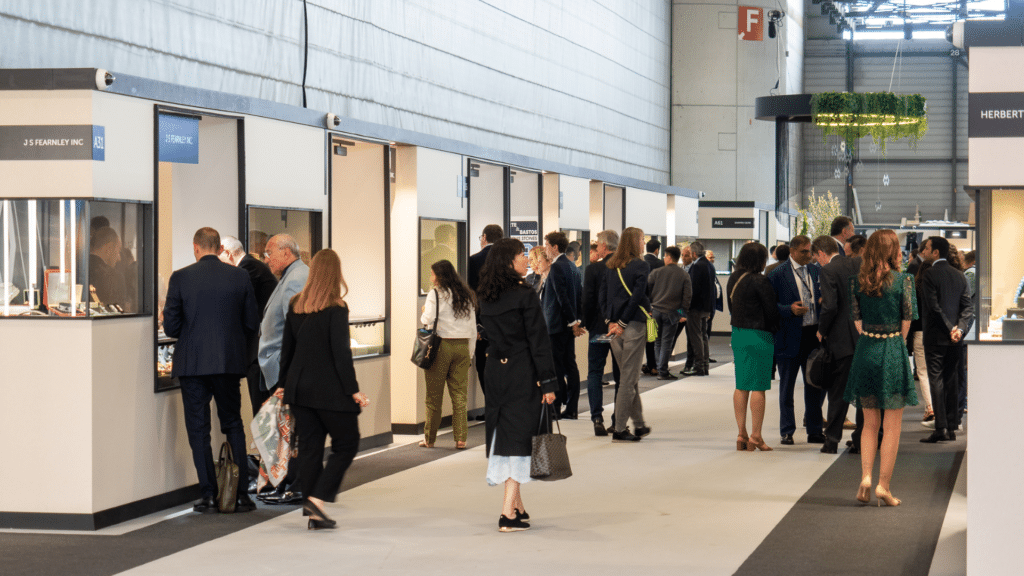 In partnership with the Musée d'Art et d'Histoire, GemGenève organized an exhibition featuring exceptional automata. No fewer than 25 small to medium-sized works of art created at the turn of the 19th century were displayed by the MAH in an exclusive temporary exhibition open to visitors to the show. Following in the footsteps of previous exhibitions organized by GemGenève, it illustrates the organizers' desire to highlight the richness of our jewellery heritage and its relationship with arts and crafts.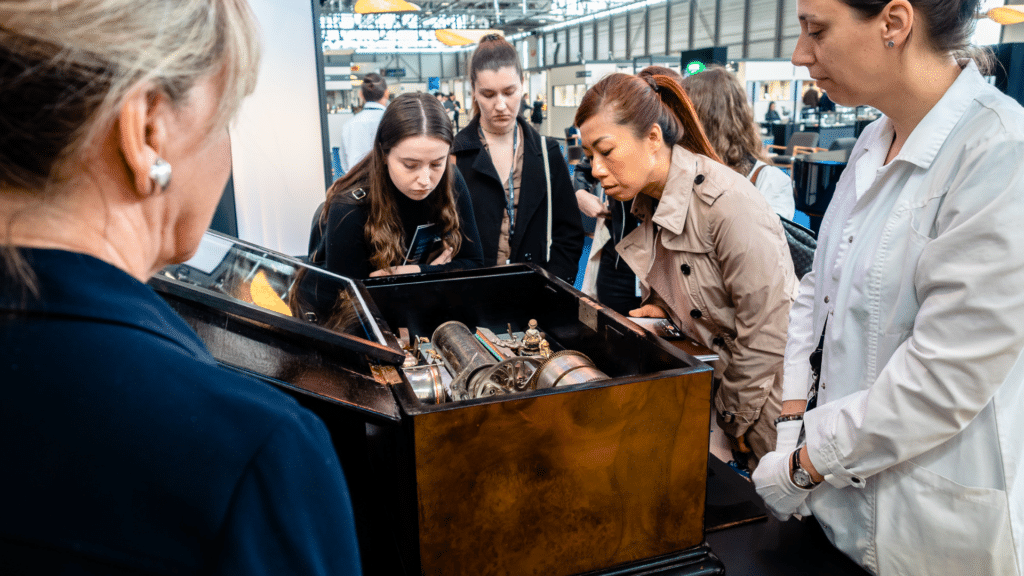 GemGenève is also a place where enthusiasts can immerse themselves in the fascinating world of jewelry through a series of captivating conferences offering visitors the opportunity to enrich their knowledge and discover the latest trends and advances in the industry. Renowned experts and professionals share their knowledge, experience and passion during these educational sessions. During the event, a variety of exciting topics are covered, from the history of jewelry to technological innovation, market trends and manufacturing techniques. 
All lectures will shortly be available online at the GemGenève digital platform.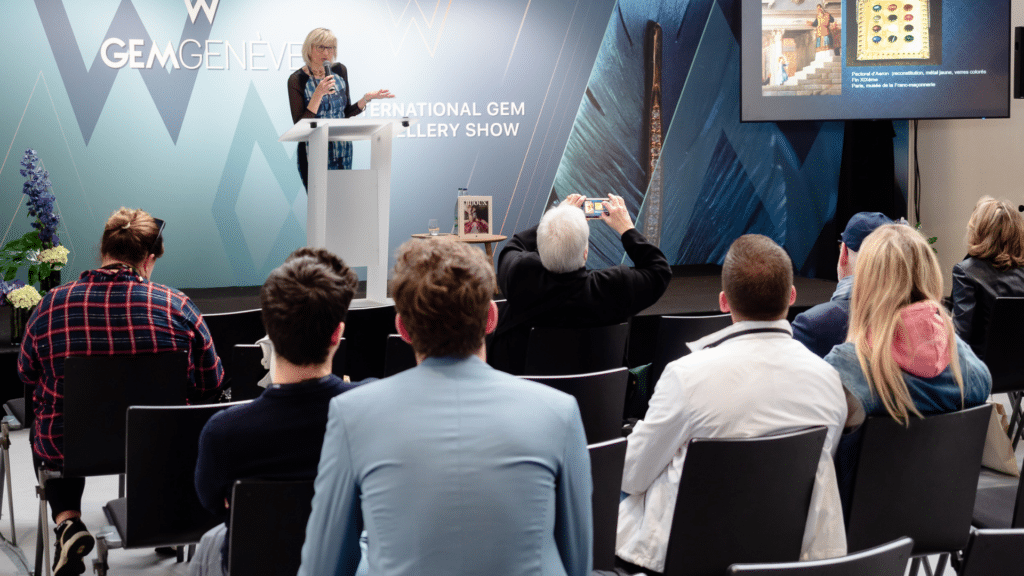 The next edition of GemGenève will be held from November 2 to 5, 2023. Save the date!