The "Like a Queen" collection appears as a tribute to the play of colors offered by Queen Elizabeth II's original and emblematic outfits.
In 1944, Princess Elizabeth received a double-clip aquamarine and diamond brooch by Boucheron for her eighteenth birthday. She would wear this sentimental piece of jewelry throughout her reign. In 2020, Claire Choisne, Director of Creations at Maison Boucheron, decided to reinterpret this unique piece to create a Haute Joaillerie collection in which the famous Art Deco motif is declined through eighteen contemporary creations. "Like a Queen", is inspired by this style icon that marked two centuries. It was in 1937 that this jewel entered the British royal family, through the Duke of Kent, who acquired it from the Boucheron boutique in London. Seven years later, it was presented to Princess Elizabeth for her eighteenth birthday. During her reign, Her Majesty wore it on many occasions.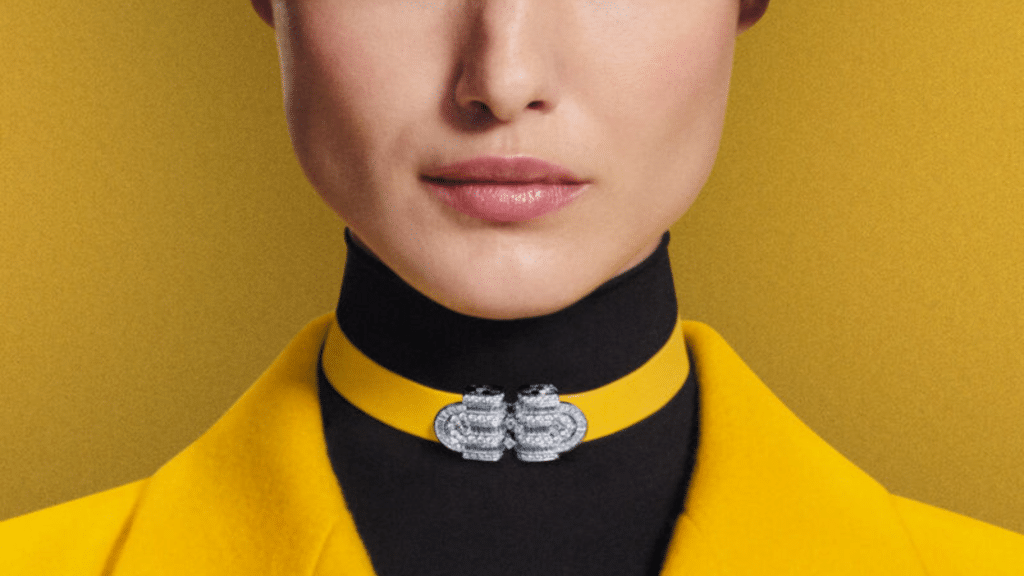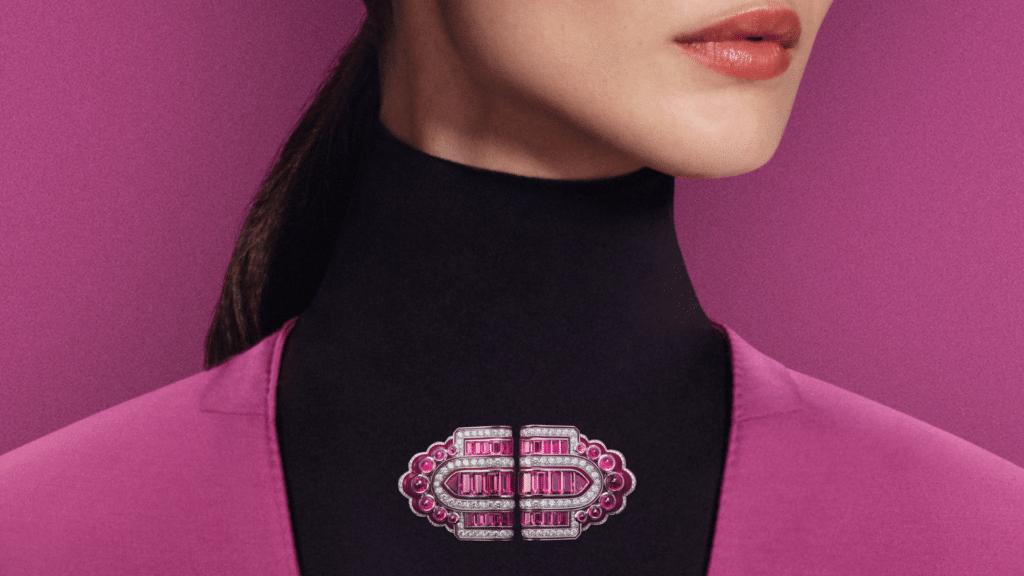 Inspired by Queen Elizabeth's unique style, Claire Choisne set out to capture the essence of royal jewelry and bring it into the present in a collection that transcends gender. "Multi-wearing and color were at the heart of our work on this collection, so that the pieces could be worn by both men and women. These eighteen declinations had to be true to the Queen's easy-to-wear model, with the two clips on the brooch able to be put on alone or together, pinned in different ways. We also wanted this collection to convey the elegance characteristic of this Art Deco jewel."
Each piece in this Histoire de Style reflects the singular spirit of the two cerulean clips. "On some sets, we've destructured the original geometry of the design, on others on the contrary, we've compacted the Art Deco motif, elsewhere, we've breathed another dimension into it by playing with the colors of the stones".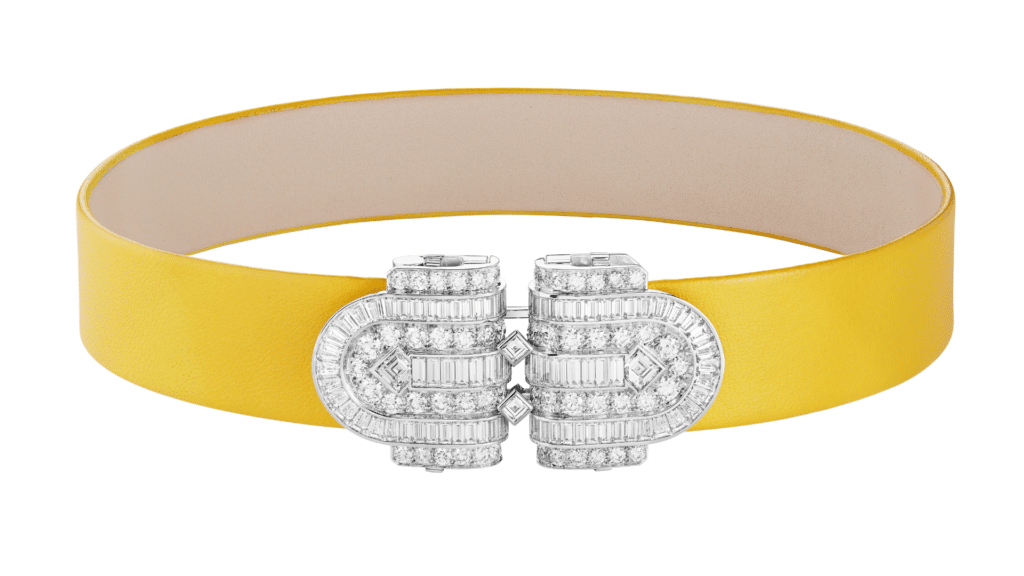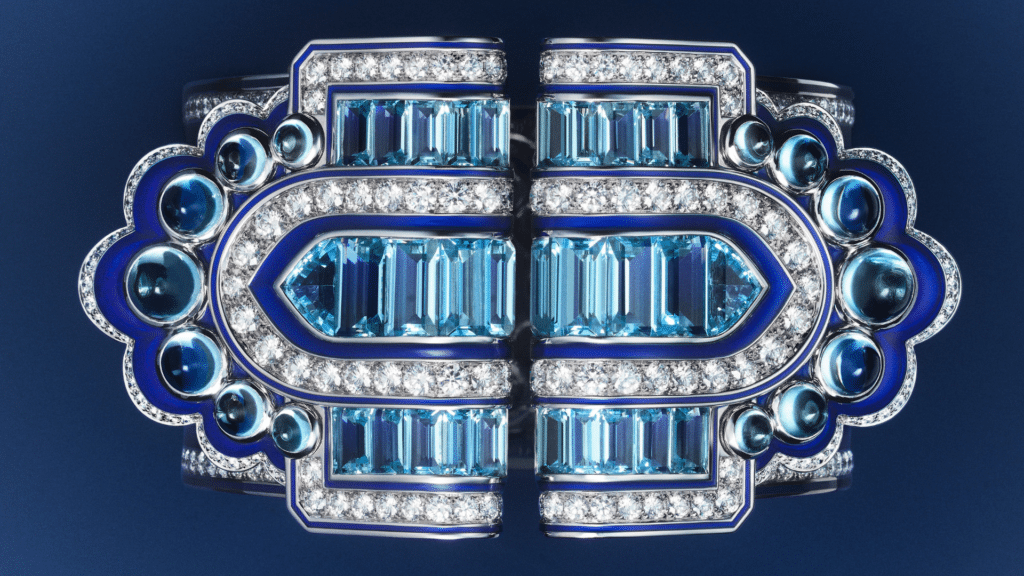 Cherry ruby necklace, pink tourmaline brooch, azure aquamarine cuff, moss emerald earrings… Like a Queen stands out for its monochromes of intense, joyful colors whose vivacity is inspired by Queen Elizabeth's gaudy toiletries. With Lemon Slice, for example, the 1937 model is transformed into a sophisticated, compact piece of jewelry convertible into a brooch or barrette, and thanks to its colorful leather bands it can be worn as a choker or bracelet.
The Hypnotic Blue bracelet takes up the original 1937 design. The bracelet is in lacquered gold and set with cabochon and baguette-cut diamonds and aquamarines. Only the use of blue lacquer highlighting the stones really sets it apart, giving it a more contemporary look.
You may also be interested in this article: