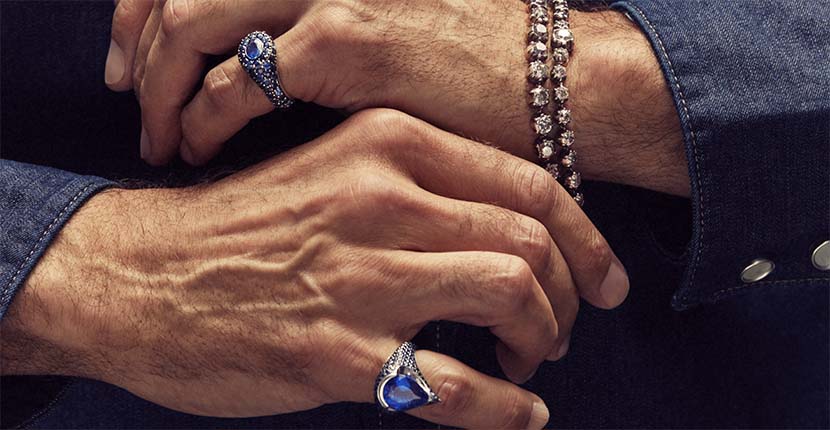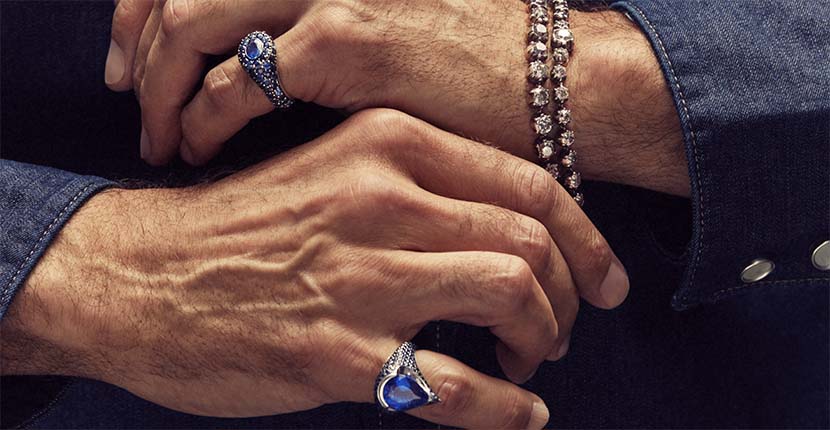 The first of its kind, Sotheby's is holding an exhibition/sale in New York from 23 September to 5 October celebrating the relationship between men and jewellery through the ages. The exhibition will feature around a hundred pieces, both old and new, from iconic Maisons such as Van Cleef & Arpels, Cartier, Tiffany & Co, Verdura and David Webb. The exhibition, curated by Frank Everett, Vice-President of the Jewellery Department, who has been showing us how men should wear jewellery on social networks for years now, aims to encourage men to reconnect with jewellery, and to give a modern, up-to-date interpretation of how men should wear jewellery.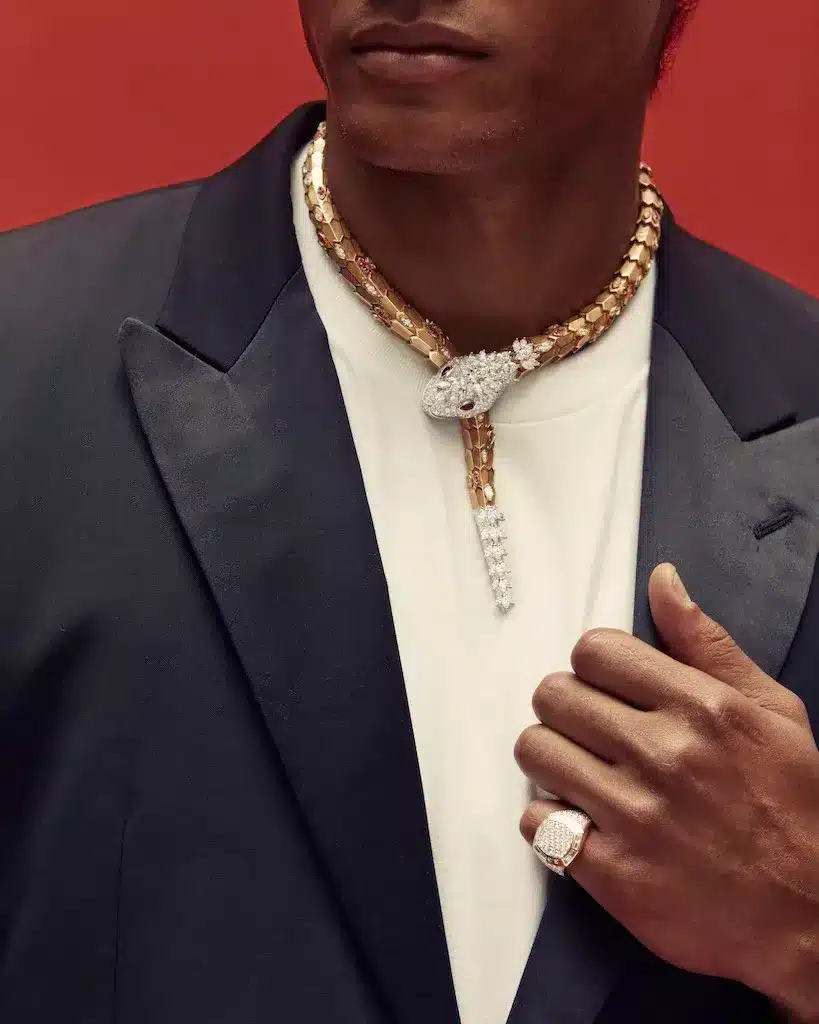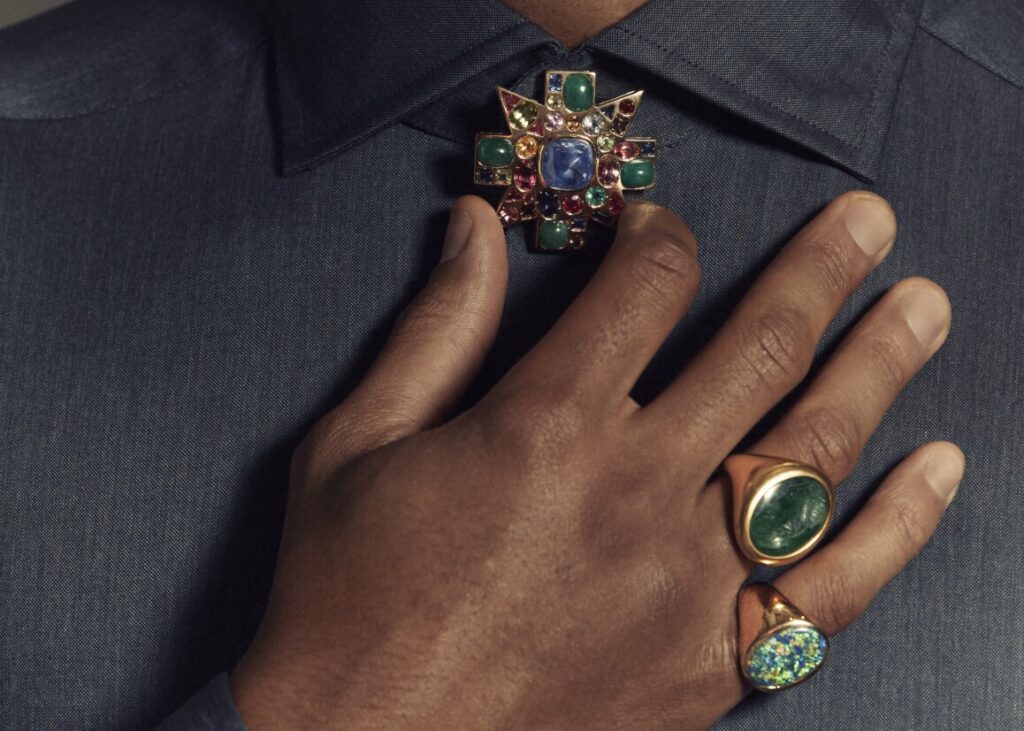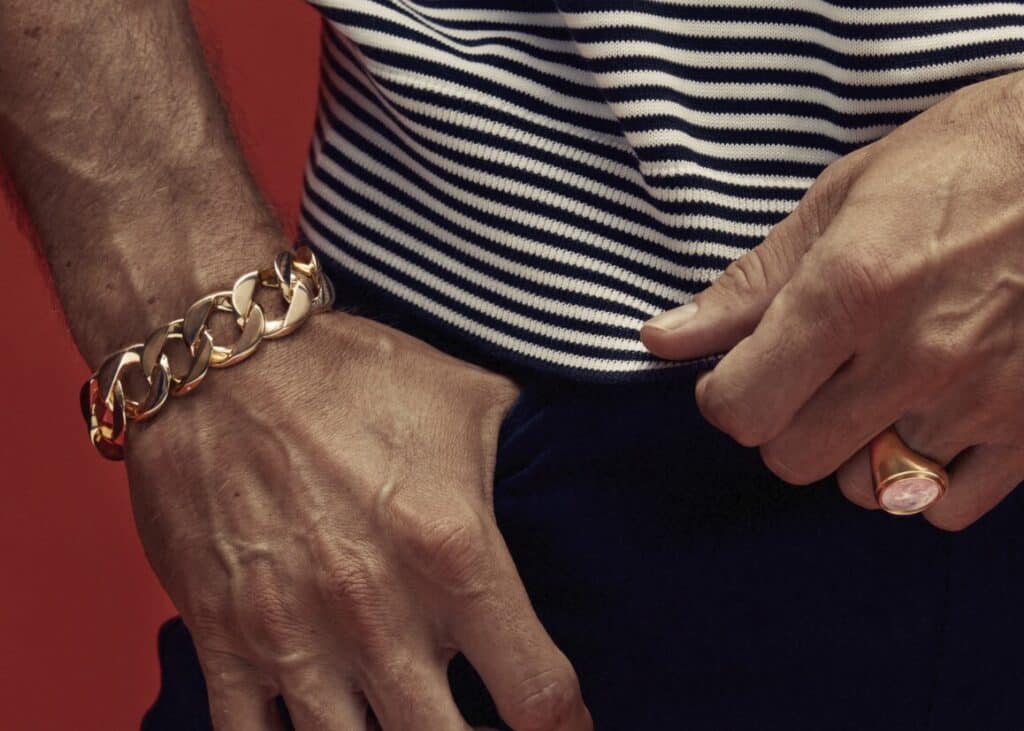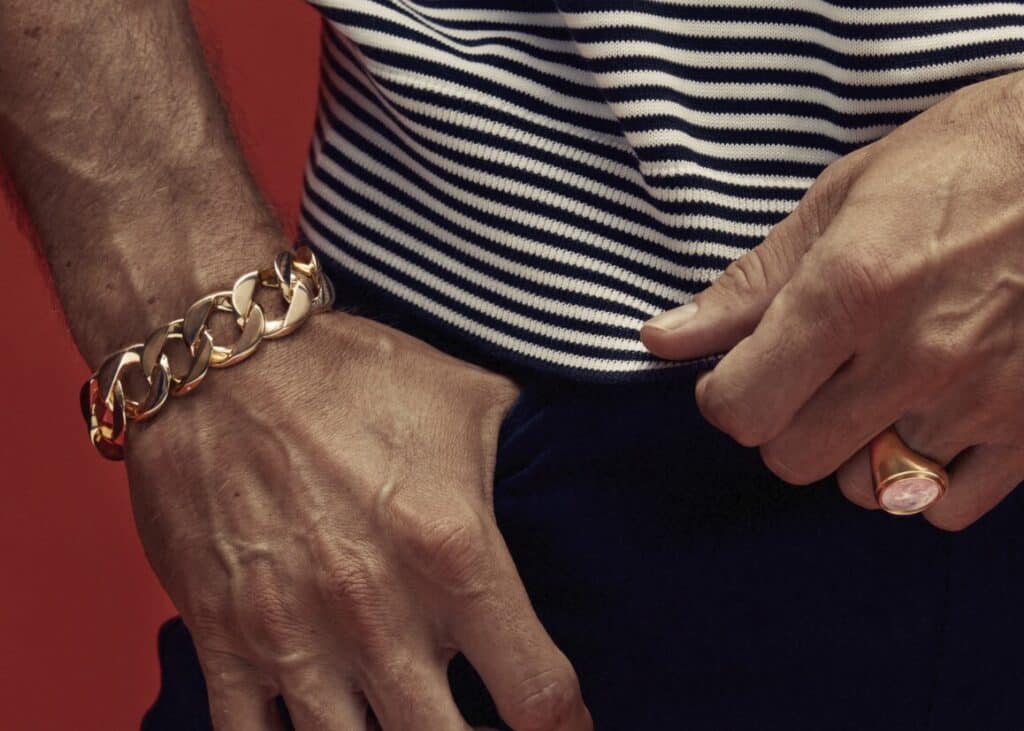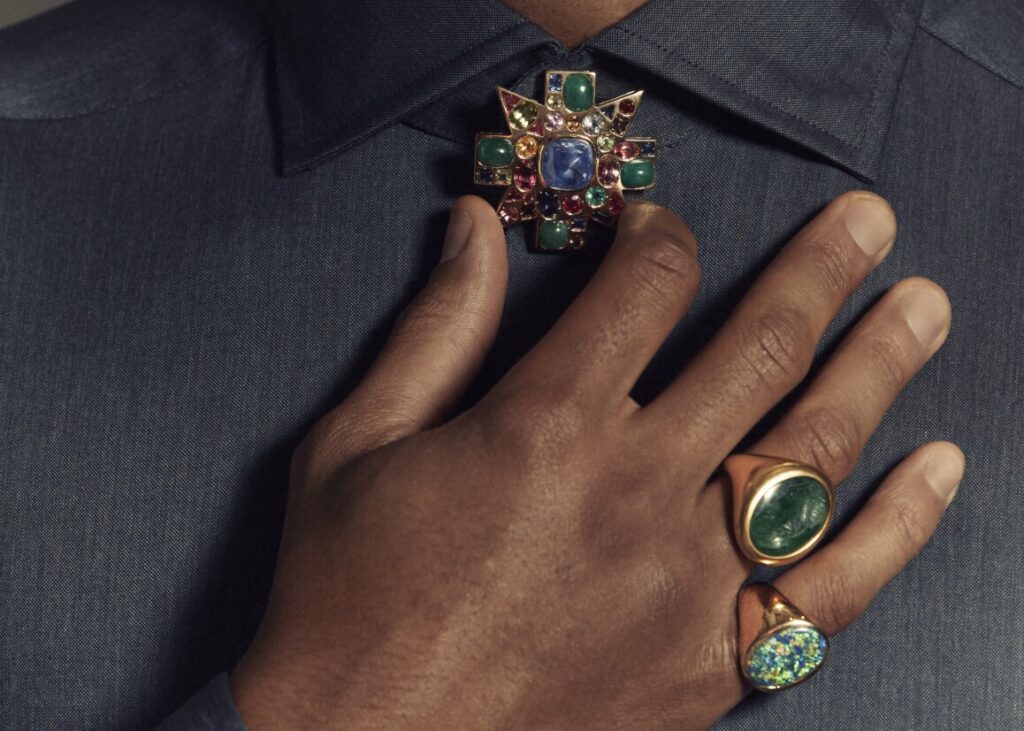 Men have been wearing jewellery for thousands of years. The Egyptians, the Romans and even the Vikings all wore jewellery… The "break" between men and jewellery probably occurred after the French Revolution and became more pronounced with the industrial revolutions, when coloured jewellery gave way to pocket watches and signet rings (for the aristocracy).
A shy comeback has been observed since 2010 with discreet bracelets, then the wearing of rings, a fashion amplified by musical artists in particular.
"For the Boys" aims to amplify the comeback of jewellery for men by showing how it can be used on a daily basis and matched with everyday outfits, from the most casual to the most sophisticated. For example (and Frank Everett is one of the biggest proponents) a brooch will look great on the lapel of a suit jacket… In this way, Sotheby's reminds us that wearing jewellery is not just for women, and hopes to help us redefine our appreciation of the world of jewellery. Gentlemen, pick up your brooches (and not only) …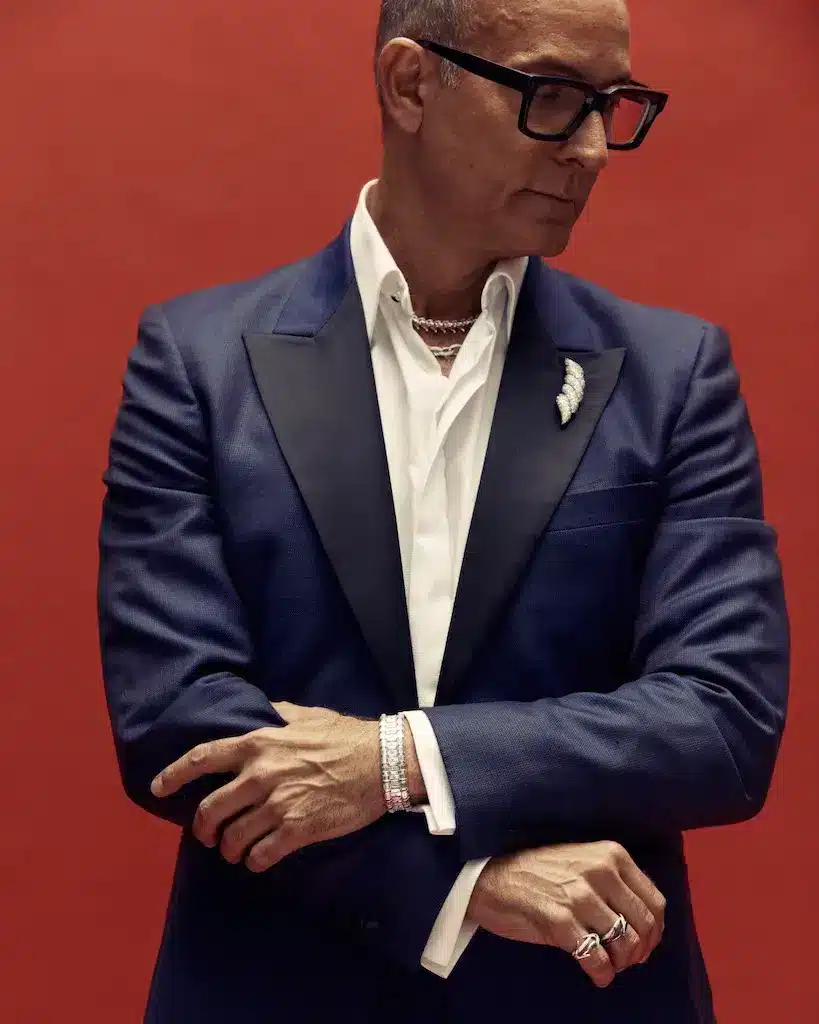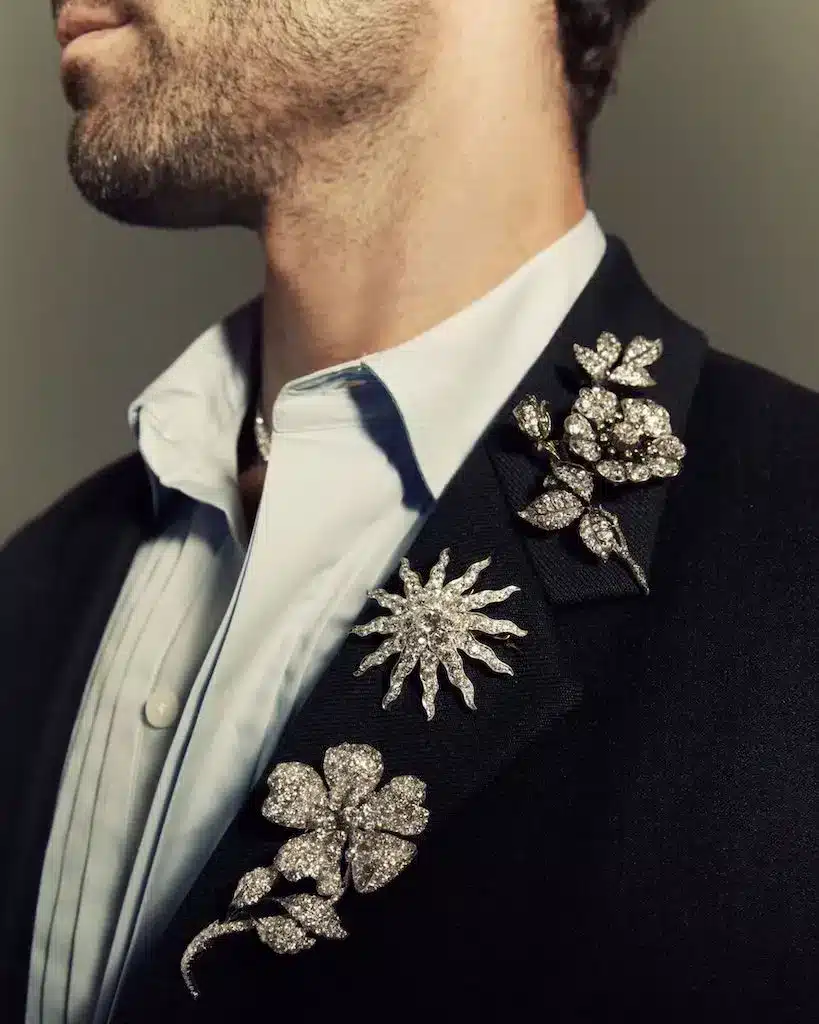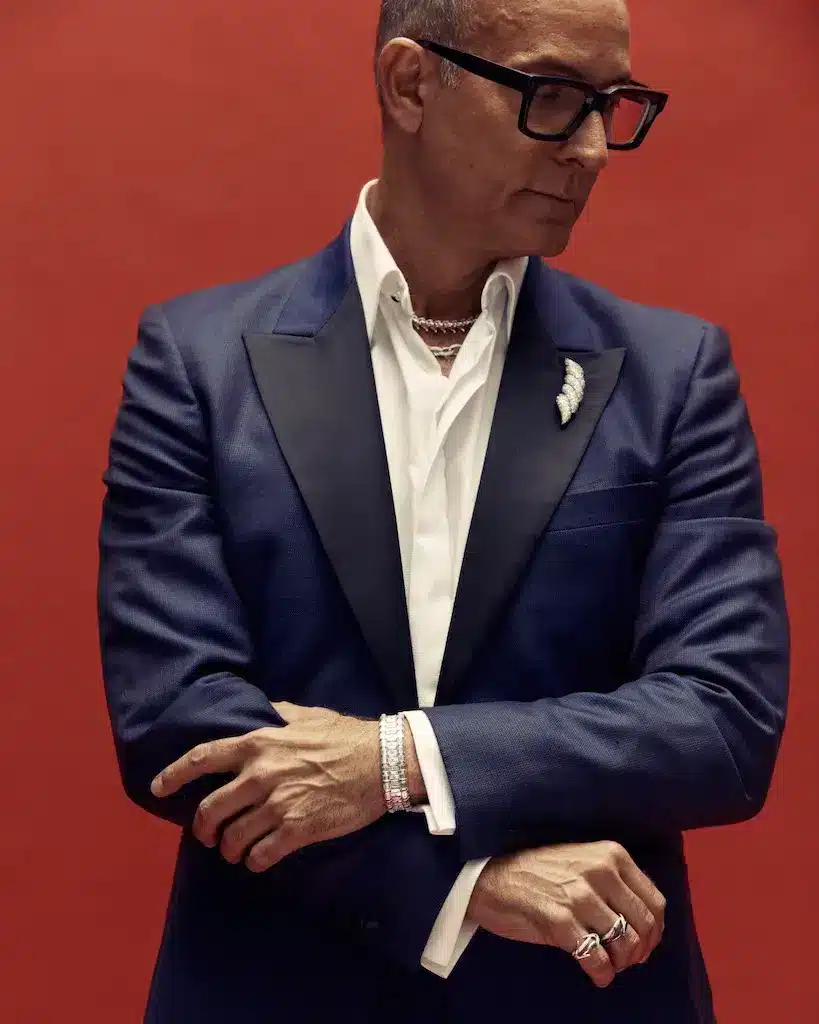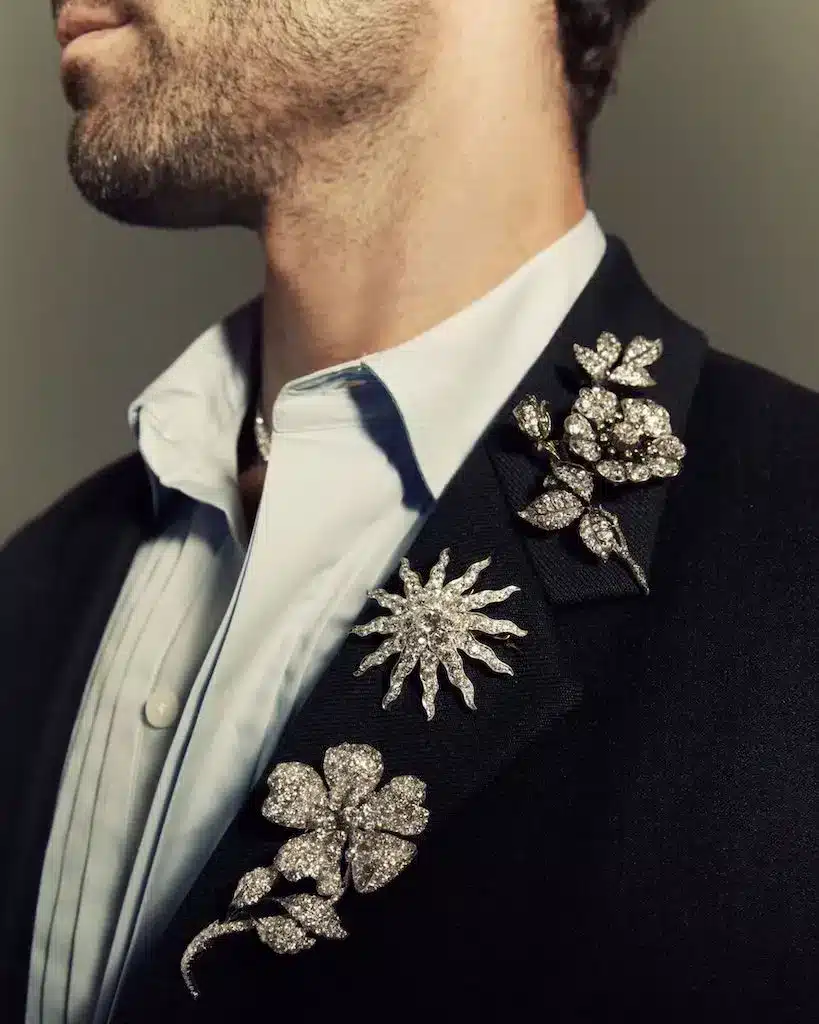 Informations : "For the Boys" : 1334 York Avenue, New York du 23 septembre au 5 octobre. Détails sur le site internet de Sotheby's.