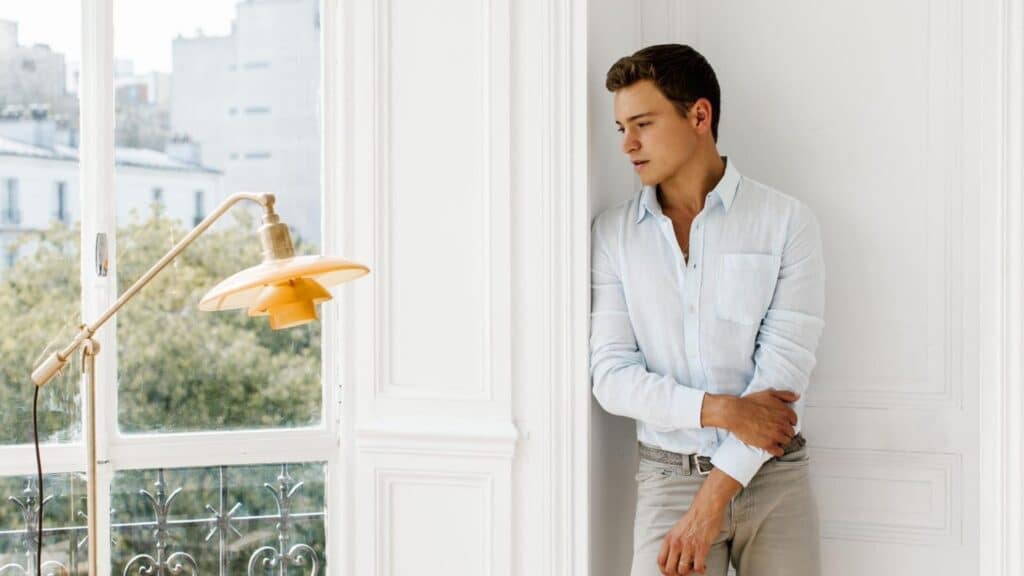 A young jewelry prodigy, Emmanuel Tarpin transforms his emotions into jewelry. Nature and its infinite nuances inspire him, giving life to creations that are both simple and exuberant. After a stint with Van Cleef & Arpels and a collaboration with De Grisogono, Emmanuel Tarpin continues to dazzle us with his extraordinary jewels, which have also seduced celebrities such as Rihanna. Discover this promising jeweler … 
Interview with Emmanuel Tarpin, a jeweller in the garden ...
The world of jewelry is difficult to penetrate. However, Emmanuel Tarpin has succeeded in establishing himself as a young prodigy. His work is remarkable and highly acclaimed, and his incomparably light and delicate jewels embody a new kind of jewelry, free of codes. Emmanuel Tarpin hails from Haute Savoie, France. After completing his general studies, he enrolled at the Haute École d'Art et de Design in Geneva, where he attended courses run in partnership with some of the world's leading jewellery houses. Passionate about sculpture, which he practiced for 14 years, and precious stones, Emmanuel Tarpin began to create his first jewelry pieces. After graduating, he moved to Van Cleef & Arpels, where he learned the major stages of creation.This jewelry lover launched his own brand in 2017, a well-considered choice that allows him to retain great creative freedom …Emmanuel Tarpin, a promising young jeweler who loves nature and his craft.
We asked him a few questions …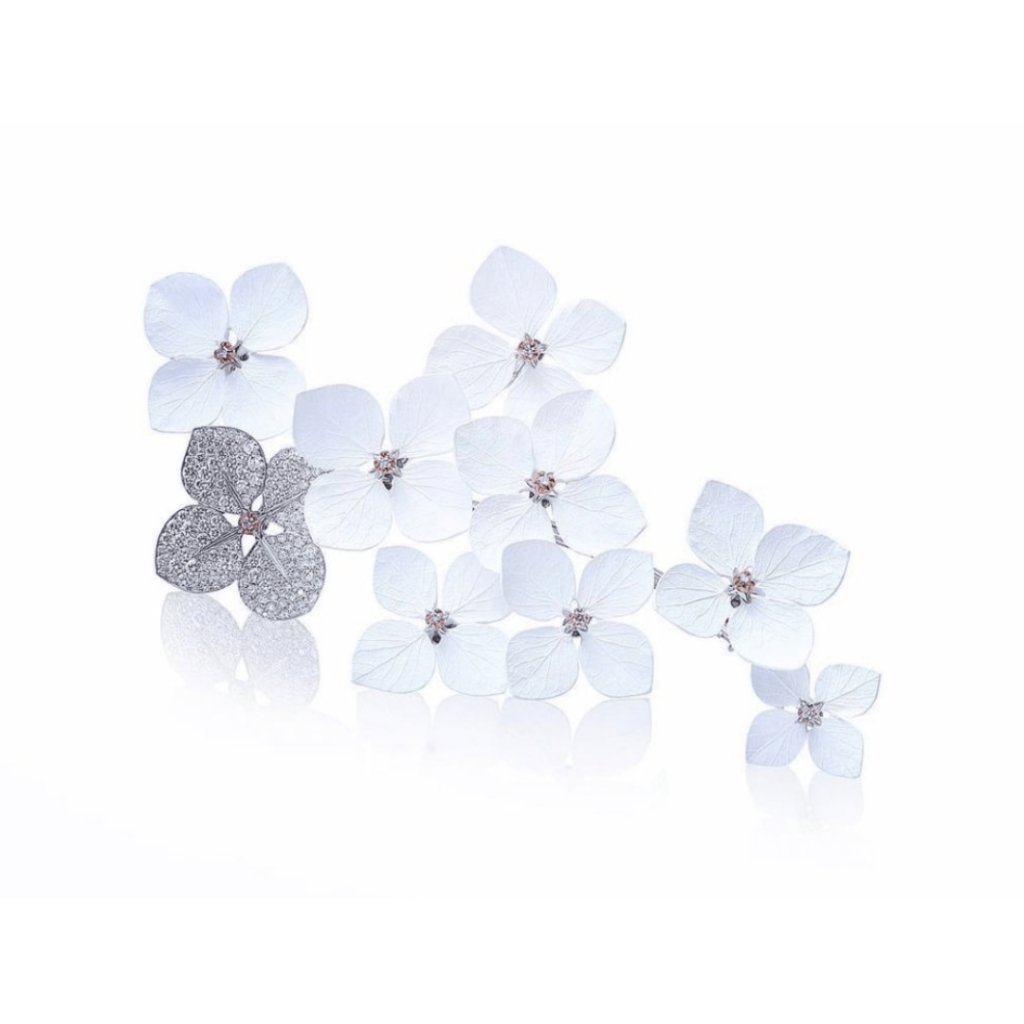 How did you get into the world of jewelry? What is your background?
"My passion for Jewellery was born above all from my attraction to minerals. As a keen hiker in the mountains (I'm from Haute-Savoie), I regularly went in search of gems in the surrounding caves, where I mainly found quartz and fossils, but this link with nature has always appealed to me.
I also practiced clay sculpture for 14 years developing my appetite for working with the hand. After general studies, I joined Geneva's Haute École d'Art et de Design before working for a Haute Joaillerie atelier in Paris and then setting up my company at the end of 2017″.
When you first started out, you entrusted one of your works to the Christies auction house. How did this happen and what was the impact of the sale?
"This sale was a great opportunity for me to make a name for myself, as I had just set up my company and this was my first project. Christies' proposal to include me in this Magnificent Jewels sale touched me and enabled me to present my work to a wide audience of Haute Joaillerie enthusiasts".
In 2017, you set up your own company. Why did you make this choice?
"For me, it was essential to know all the steps involved in making a piece of jewelry. So I wanted to immerse myself in the history of jewelry during my years of study at the Haute École d'Art et de Design in Geneva, but also to learn the technical aspects involved in making a piece. Working in an Haute Joaillerie workshop was a necessity for me to refine my knowledge and acquire this specific know-how. The decision to set up my own business was the result of a natural need for self-expression, a desire to materialize my ideas and share them".
You've worked with Maison de Grisogono. What was that like for you?
"This collaboration with De Grisogono was very enriching for me, as I learned to blend two worlds, including my own, to create harmony in the designs. It was my first and only collaboration and I have excellent memories of the contact with the teams".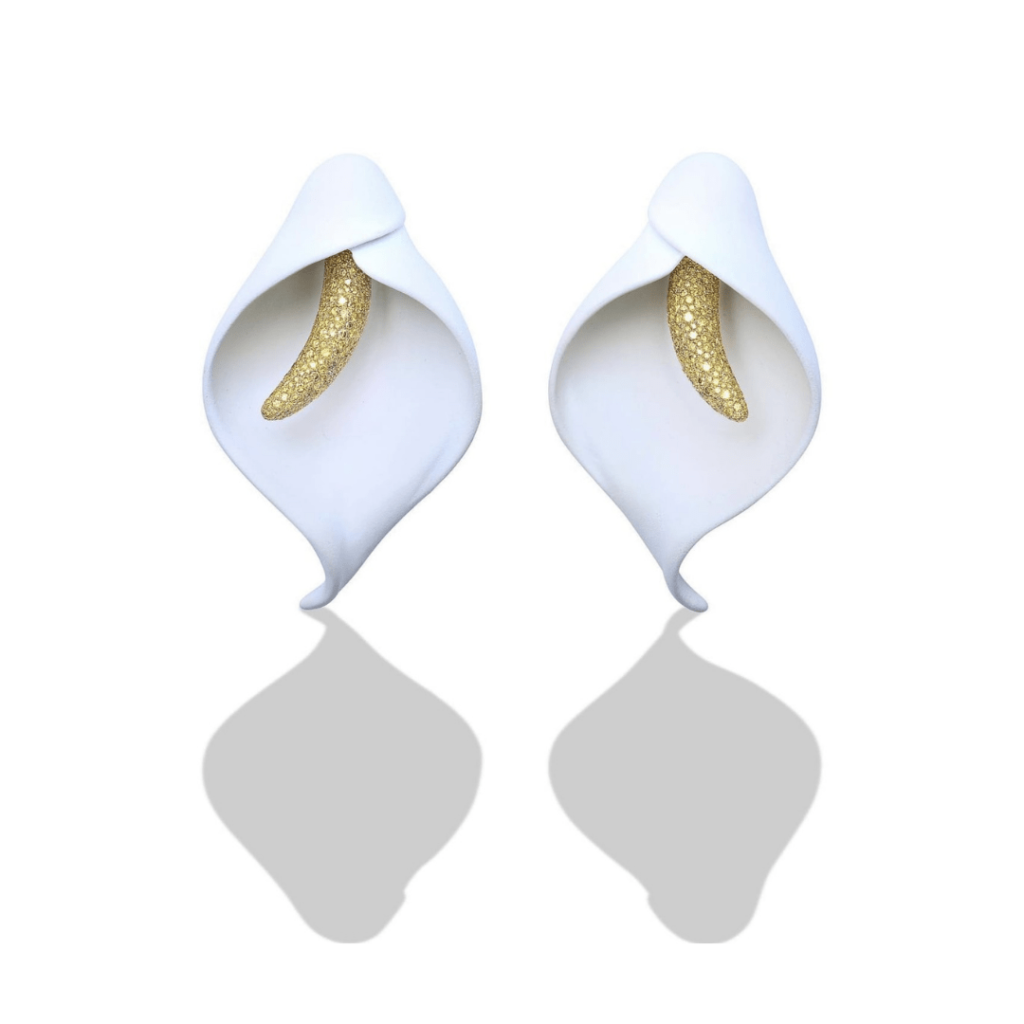 What are your sources of inspiration?
"One of my main inspirations is nature, which is a very broad subject. I'm passionate about flora and fauna. As I said before, I'm an avid hiker and scuba diver, I travel a lot and I love discovering new cultures and landscapes. All this has a real impact on my creations.
Last but not least, I'm also passionate about Art, from classical Italian painting to Modern and Contemporary Art, Kinetic Art and Land Art".
Are you passionate about gemmology? What's your favorite stone? How do you select them?
"Gemmology is indeed a passion. I don't really have a favourite stone, but I'm very partial to Emeralds. I always select each stone myself, natural stones speak to me, inspire me whether in their size, color, weight or quality, there's a real universe, an emotion in each one of them. Finally, I'm always cautious about where they come from, as ethical considerations are paramount".
I'm passionate about Art Nouveau jewelry, and through your work I find the characteristics of this period. Is it important for you to focus on design rather than stones?
"I love Art Nouveau jewelry. René Lalique's work fascinates me both in terms of design and the techniques used.
In my opinion, it's important to prioritize the design as much as the stone – everything is essential. However, a piece of jewelry can function perfectly well without stones. Jewellery is a means of expression for both the creator and the wearer. It's not just about stones set in precious metal, no, jewelry is an Art, a sculpture to be worn, which requires as much time and precision as a master's painting".
What are your strengths and weaknesses?
"Dreamer, a quality as well as a flaw".
What would you say to a young jeweler looking to get started?
"I'd simply tell him to listen to himself, follow his passions, his inspirations, stay open to others and above all be curious. There's room for everyone!
How do you see the future? What can I wish you, Emmanuel?
I simply want to keep my creative freedom!