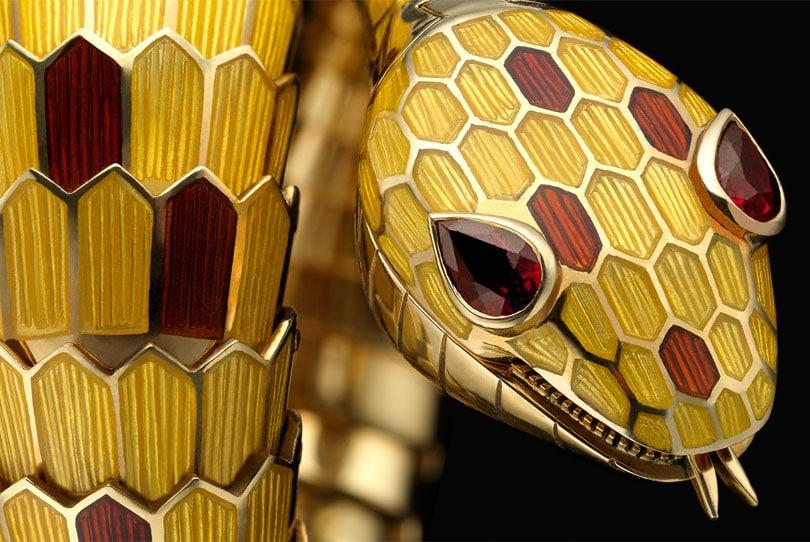 75 years of the Italian snake
A true icon of the Bulgari House, the multi-faceted snake is celebrating its 75th anniversary. A symbol of wisdom, eternity and vitality it is a recurring subject in Jewelry, particularly at Bulgari. Presented as a powerful talisman, the Italian Serpenti has taken many forms over the years. The Roman House was the first to adapt it as a watch in the 1940s. To celebrate this anniversary, an exhibition totally dedicated to this motif was held at the Saatchi Gallery in London in collaboration with artist Refik Anadol, taking visitors on an immersive journey through multimedia works, Maison archives and exclusive pieces from the 1940s to the present day.
Founded in 1884 in Rome by Sotirio Bulgari, a goldsmith of Greek origin, the House of Bulgari has established itself over the years as an emblem of Italian excellence and Haute Joaillerie through numerous creations born of incomparable expertise, like the Serpenti collection. Emblem of seduction and rebirth, the snake symbol has been linked to human history for centuries. In the 1940s, the House of Bulgari, charmed by this bewitching power, transposed the powerful symbol into jewelry. The first supple bracelets were created to fit the shape of the wrist, made from tubogas rings or gold mesh. The elegance of this precious snake, finally erect, was an immediate success in a post-war world, with ever more sought-after versions.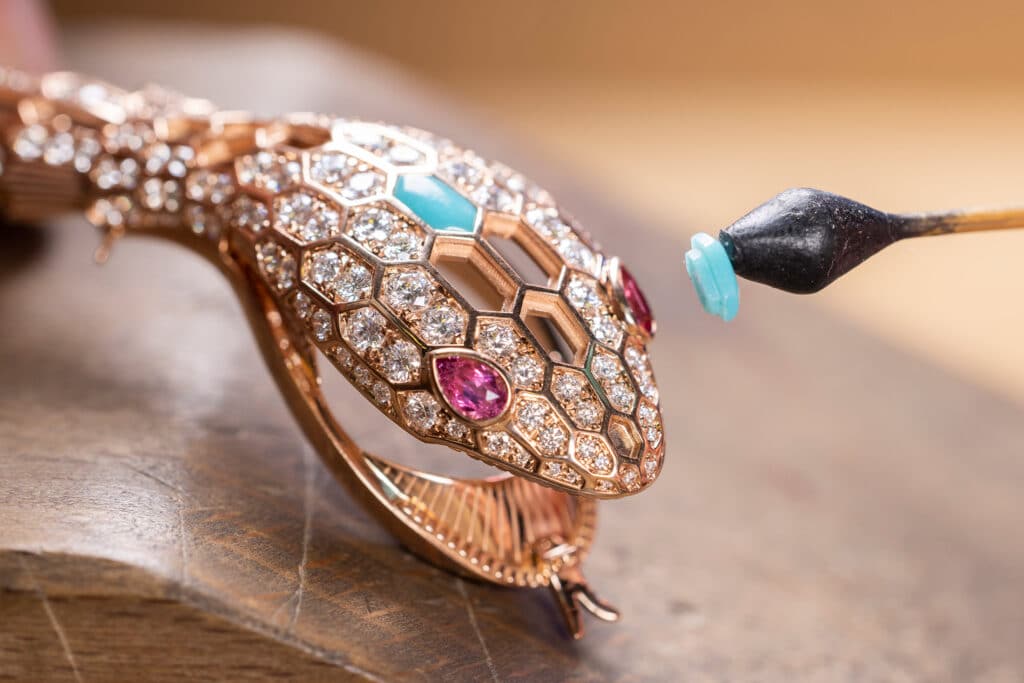 It wasn't until the end of the 50s that totally realistic, extremely precise bracelets appeared. The body of the snake is made up of hand-worked links fixed together independently, with a gold spring running through them to guarantee the jewel's flexibility. The result is pieces offering multiple combinations of colors and materials, the scales adorned with enamel and diamonds. Today, these are highly sought-after pieces, like a 1965 bracelet sold by Christie's in 2014 for over a million dollars. Today Bulgari offers a Serpenti collection of rings and bracelets at relatively more affordable prices, while still offering Haute Joaillerie creations.