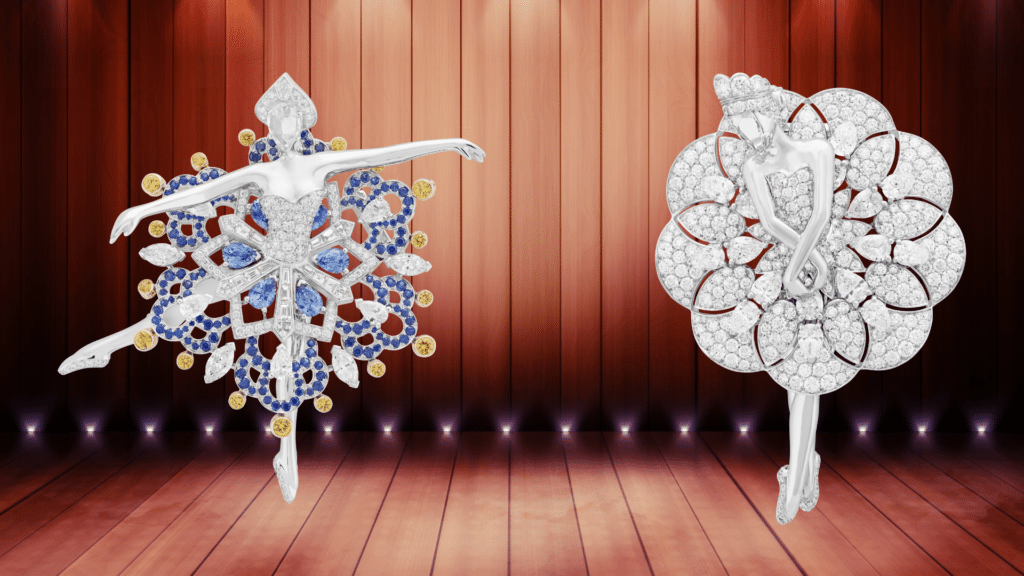 The enchanted world of Van Cleef & Arpels brings to life ballerinas and fairies adorned with precious stones. With graceful gestures, they invite us to join in the dance.
The story of the female figures begins in 1941 with Louis Arpels, who nurtures an authentic passion for dance, shared for several years with his nephew Claude. Under his impetus, the House gave shape to a multitude of ballerinas, inspired by mythical personalities such as the 18th-century dancer Camargo, or the famous Russian star Anna Pavlova. The slender silhouettes, captured in an infinite number of poses, are adorned with gemstone costumes and headdresses, while a rose-cut diamond represents their faces.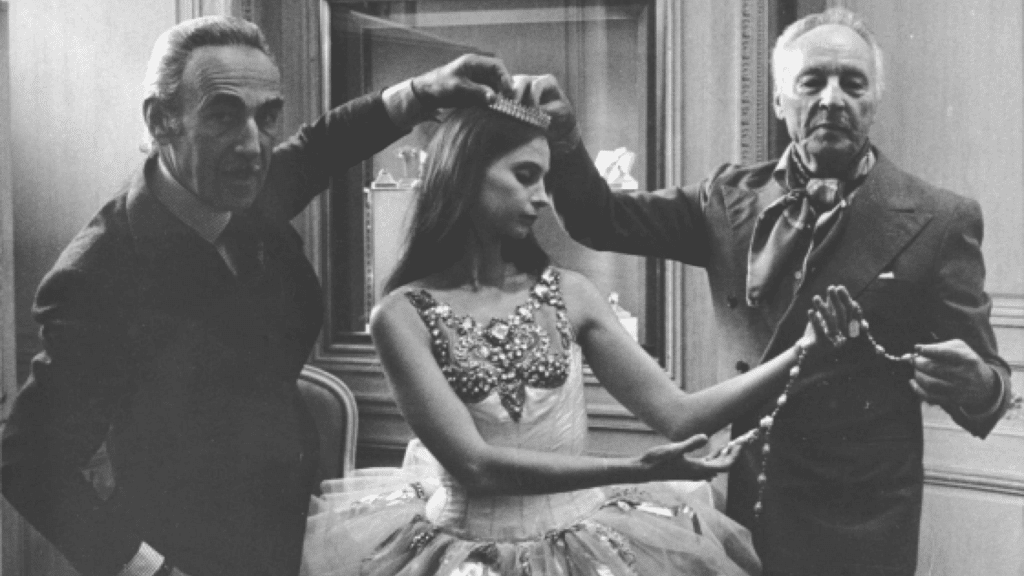 In 1941, Van Cleef & Arpels gave birth to another icon: the fairy. Delicate and charming, they embody the enchanting universe of the Maison. Their pink diamond faces and translucent wings evoke grace and hope, as straight out of a fairy tale. Whether in full flight, with their magic wands, or in graceful poses, these creatures captivate with their beauty and accompany Van Cleef & Arpels with benevolence. Van Cleef & Arpels dancers and twirling fairies perpetuate the celebration of femininity. These emblematic Van Cleef & Arpels clips reveal the movement and splendor of precious stones.