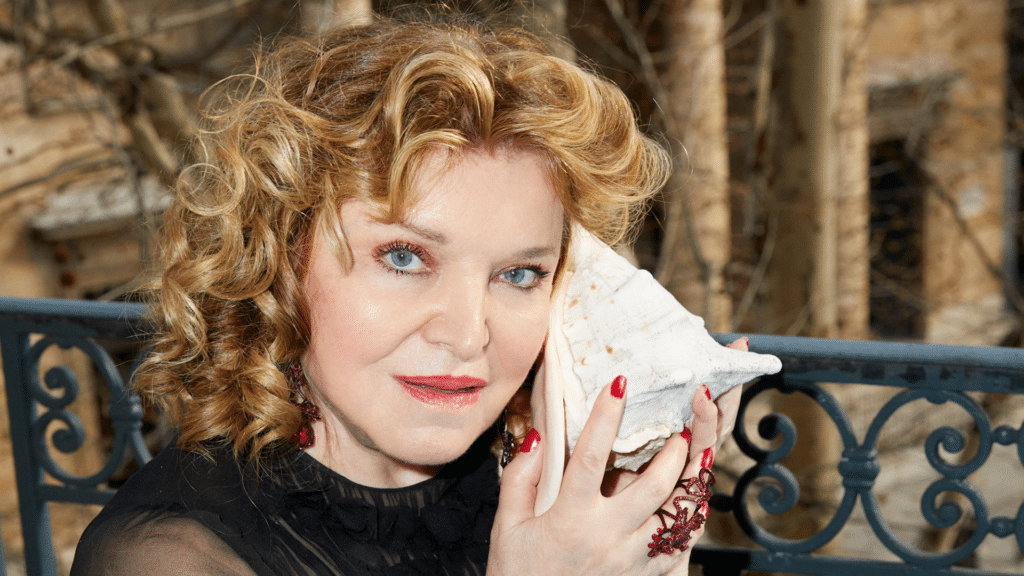 Extravagant creations, diverse repertoire, mix of materials, cultural journey, jewelry signed Lydia Courteille doesn't leave anyone indifferent. This antique jewelry enthusiast began creating jewelry in 1997, and has been impressing ever since with unique and out-of-the-ordinary creations.
His boutique, like a precious jewel box, is located at 231 rue Saint Honoré and stands like a gateway to a wonderful and enchantingworld in which creation has no limits..
Behind these impressive pieces Lydia Courteille gives free rein to her imagination punctuated by her travels and discoveries. A hair provocative, sometimes exuberantbut above all original, we invite you to discover some of the jewelry of a colorful designer.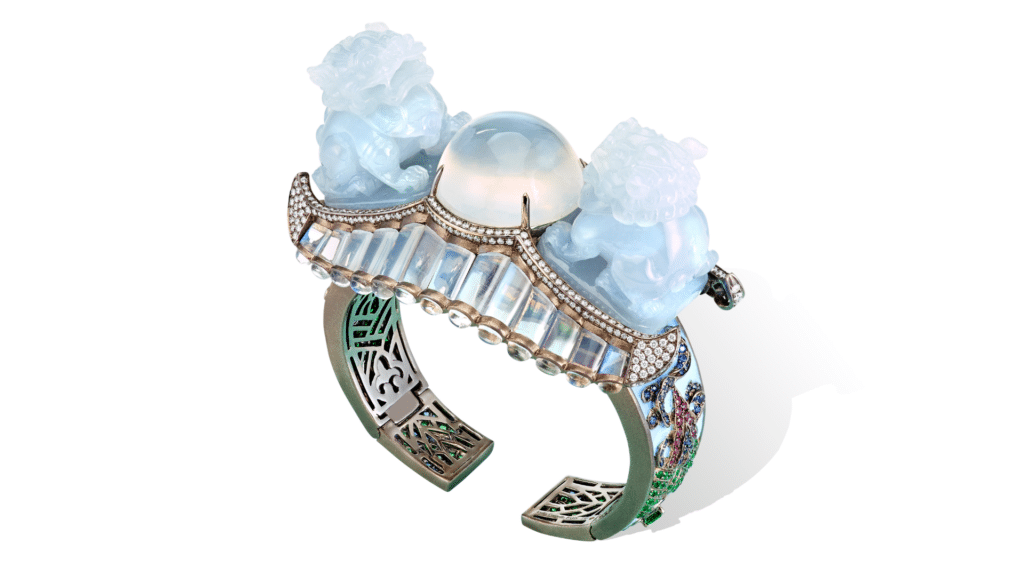 Lydia Courteille began her career working for a jewelry dealer thanks to her training in Gemmology. However, she soon took off and opened her first boutique in 1987, in which she selected and sold antique and vintage jewelry, notably pieces by Suzanne Belperron, whom she collected before her time and for whom she had a certain admiration.
In 1997, Lydia embarked on her creative career and presented her first collection in Paris. Since then, nearly 50 collections have emerged from her imagination. Her style is unmistakable, Lydia Courteille is known for her overflowing imagination and taste for the unusual. She draws her inspiration from art history, nature, popular culture and architecture;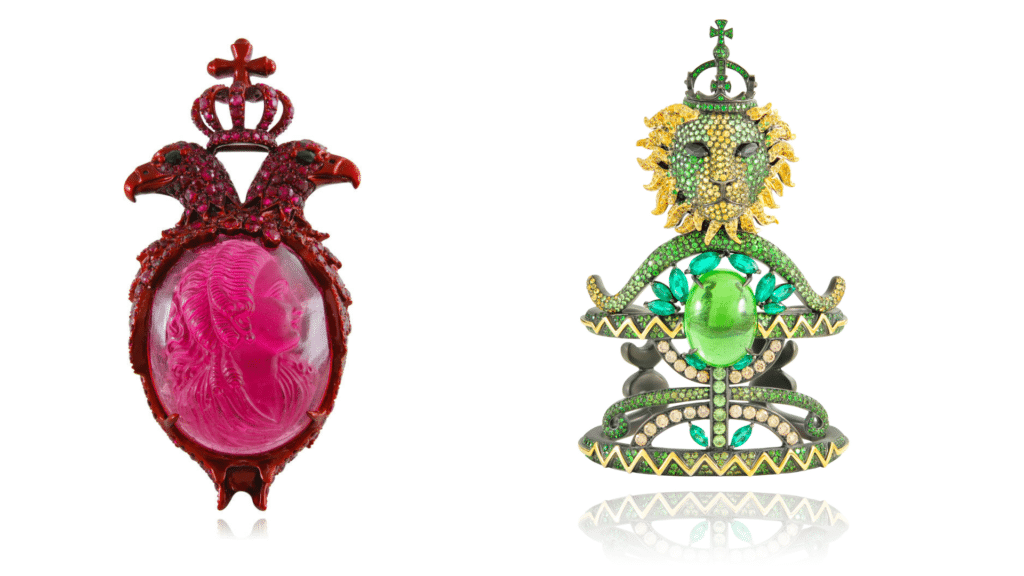 She is also fascinated by mythsand symbols, and often incorporates these elements into her designs. She also draws on her extensive experience with antique jewelry, reinterpreting cameos or even 18th and 19th century finery, for example, elements found in the "Scarlett Empress". collection.
His travels also inspire him a great deal, in the image of Ethiopia and its traditions, which give rise to the "Reine de Saba" collection and to this cuff bracelet featuring the Ethiopian lion symbol found on the country's flag.
In nearly 30 years of creation Lydia Courteille never ceases to renew her collections, always finding a subject to interpret drawn from her experiences or discoveries. Unusual and incomparable pieces by an artist of inexhaustible creativity, with a style that has undoubtedly become a veritable … signature.
À voir : L'interview de Lydia Courteille